Oleg Tsepilov
Head of Yamburg branch office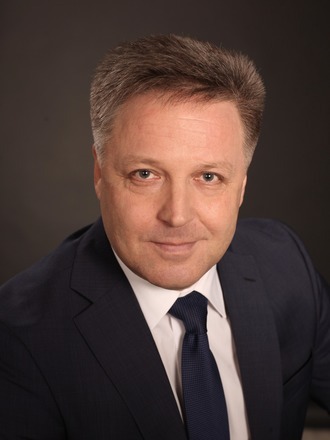 Oleg Tsepilov was born in Chelyabinsk on February 2, 1966.

Education
He graduated from Kiev National Aviation University with a specialization in "Aircraft and Engine Operation, Mechanic Engineer" in 1989. He graduated from Tyumen State Oil and Gas University with a specialization in "Organization and Production Management" in 1999. In 2000, he successfully completed his studies under the program for training management personnel for organizations of the national economy of the Russian Federation, implemented in accordance with the decree of the President of the Russian Federation No. 774 dated July 23, 1997. In 2005, he completed a course at the Developmental Training Center of air transport personnel of the Russian Federation Moscow State Technical University of Civil Aviation under the program «Management and Commercial Operation in Air Transport».

Professional experience
1989–2010
Инженер, начальник цеха, начальник ОТК, коммерческий директор, директор по организации авиационных перевозок ОАО «Аэропорт Сургут». Engineer, workshop Chief, Chief of Quality Control Department, Head Commercial Officer, Head of the Organization of Air Transportation, Surgut Airport.
2010–2011
Managing Director of the Yamal Directorate, Utair Aviation Company.
2011–2012
Director-General, "Komiaviatrans" State Unitary Enterprise.
2012–2013
Director of the Department of Aviation Works, Utair Aviation Company.
Production Director, ОАО «Nizhny Novgorod Airport».
Director-General, ОАО «Rostov-on-Don Airport».
Head of Yamburg affiliated branch — Head of complex Gazpromavia Aviation Company Limited.

Awards and titles
— Note of acknowledgement of the Minister of Transport of the Russian Federation. Order № № 223/н dated 27 February 2009;
— Federal Agency of Air Transport (Rosaviatsiya) Certificate of Merit. Order № № 141/н—ФА dated 01 July 2015;
— Medal of Ministry of Emergency Situations of Russia for "Salvation Fellowship".