Environmental protection
The Gazpromavia Aviation Company Ltd., being the subsidiary of Gazprom of Russia and its subsidiaries' general air carrier, operates in accordance with responsible attitude towards the preservation of favourable environment in the regions of its operation in terms of Russian and International legislations on the environmental protection and the rational use of the natural resources.
Environmental Policy is considered to be the fundamental document which determines Gazpromavia's priorities of actions in the field of the environmental protection. It comprises the Company's obligations to respect environmental standards and regulations, promote resource efficiency, reduce noise level and pollutant emissions of the aircraft engines in the atmosphere.
The Environmental Management System, introduced in the Company in 2018, is the key element in the implementation of the Environmental Policy.
The area of application of the Environmental Management System concerns the procedures that are necessary for the implementation of the core activities, like:
organization and air transportation of the passengers, luggage, cargo and mail;

airport operations;

maintenance service of the aviation equipment;

provision of the education services on the training of aviation personnel.
Structural units under the administration, affiliated branches, representative offices and separate structural departments are included in the application area of the Environmental Management System of the Company.
Industrial Environmental Control is one of the primary tools for the environmental protection that is being carried out in the following main areas:
industrial control in the sphere of protection of the atmosphere air;

industrial control in the sphere of protection and use of the water facilities;

industrial control in the sphere of waste disposal.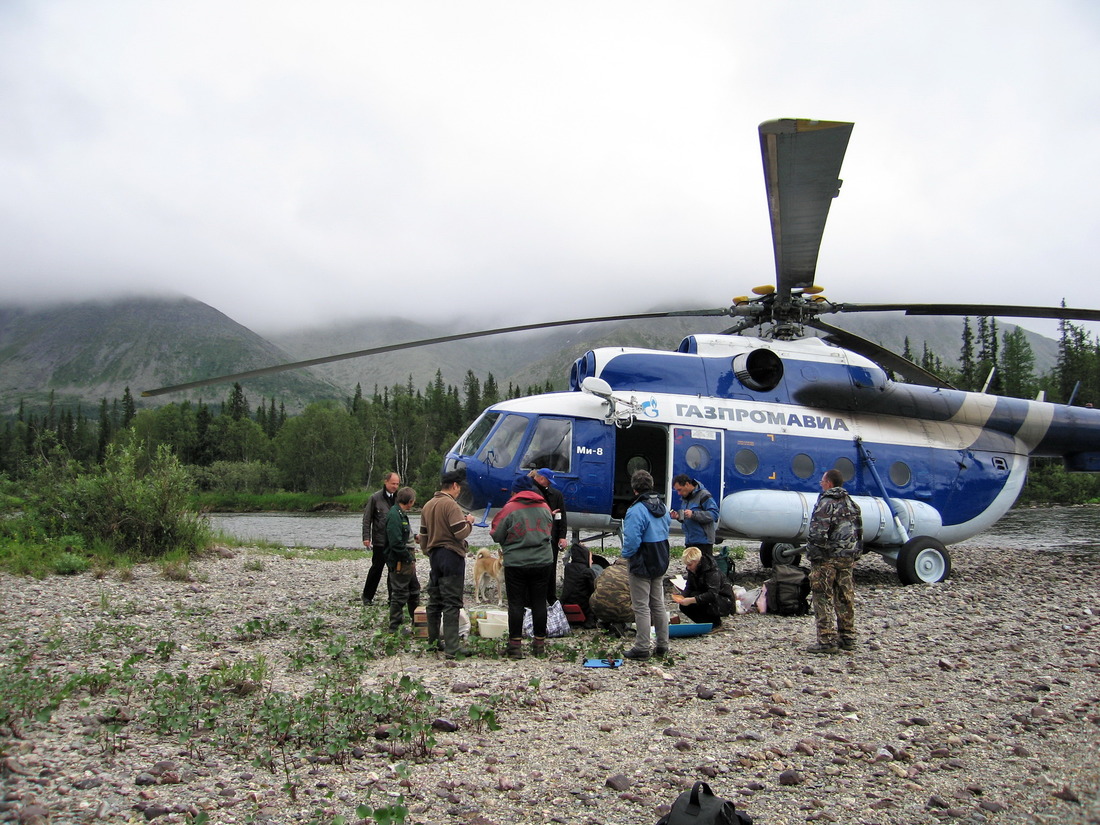 Gazpromavia Mi-8 helicopter in Yugyd Va National Park in carrying out environmental mission