Defender of the Fatherland Day in Russia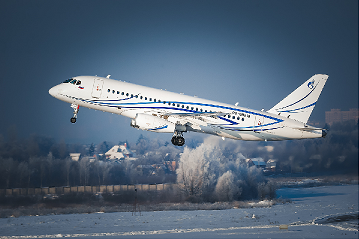 Gazpromavia Aviation Company Limited heartily congratulates you with the Defender of the Fatherland Day!
The most valuable things we have in our lives are peace and stability. The Defender of the Fatherland Day has a rich history, being a symbol of courage, selflessness and honour of many generations of our vast Motherland. Every year on February 23 we remember the glorious victories of our state and say words of gratitude, first of all, to veterans of the great Patriotic war and to all who defended the dignity of our country during local conflicts.
We congratulate you with this upcoming holiday and wish you health, prosperity, happiness, good spirits, new projects and achievements! We would also like to extend our warmest wishes to your families and friends, to all those who are your reliable support in your lives and your work!
With best regards, Gazpromavia Team
February 23 is one of the most prominent holidays celebrated in Russia. Historically the day is tied to events which occurred in the winter of 1918. Around this time the newly formed Red Army of Bolsheviks made a serious pushback against German and Austrian troops advancing toward Petrograd.