Charter Passenger Operations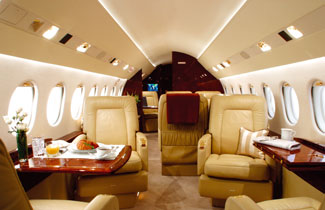 Gazpromavia is indeed one of the chief companies in Russia in the field of business aviation that takes the leading position in respect of the quality and quantity of traffic services of VIP-class and corporate charter flights. The main advantage of such services is a high level of the flight safety and the quality of all the onboard services.
Currently the airline has the largest official fleet of western liners in Russia including types of comfortable aircraft such as Falcon 900EX EASy, Dassault Falcon 900B, Yak-42D (cabin), АN-74 (cabin).
During the flight the VIP-passengers are guaranteed by Gazpromavia to have a mode of enhanced comfort: an access to the VIP lounge of any airport worldwide, satisfaction of any meals requirements (including dietary menu and domestic meals of any country), the best treatment from the personnel and all favorable conditions for work and relaxation. The VIP flights are prepared promptly under compact procedure.
Gazpromavia operates round the year and seasonal tourist charter programs along the most popular routes: mainly to the countries of East and West Europe. For many years leading tour operators of Russia have been our Company's partners. Two types of aircrafts are engaged in the operations: Tu-154 and Yak-42. For the years on the tourist charter market Gazpromavia has gained the reputation of a reliable and safe air carrier of high onboard services standards.
In the near future, passenger charters will be developed through expanding co-operation with large corporate clients and travel agencies.