Samir Ansarov
Head of Bovanenkovo branch office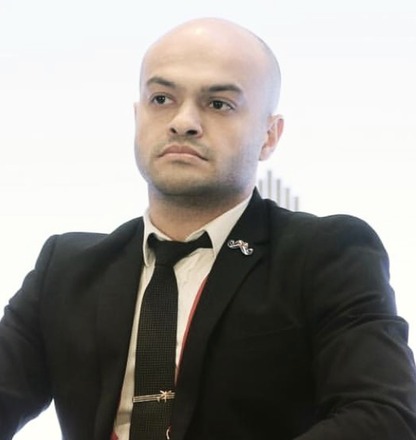 Samir Ansarov was born in Saint Petersburg (formerly known as Leningrad) on January 29, 1981.

Education
He graduated from Saint Petersburg Civil Aviation Academy with a specialization in "Transportation Organization and Transport Management" (engineer) in 2004. He completed a refresher course in Institute for Air and Space Law "Aerohelp" in accordance with the professional training "Strategies for Marketing, Sales and Resource Management in the Aviation Company" in 2016. In 2016, he successfully completed his studies under the program for training management personnel for organizations of the national economy of the Russian Federation, implemented in accordance with the decree of the President of the Russian Federation No. 774 dated July 23, 1997.
Professional experience
2004–2010
Агент по организации обслуживания пассажирских и грузовых авиаперевозок, ведущий специалист по сертификации, лицензированию и качеству аппарата управления ОАО «Новоуренгойский объединенный авиаотряд». Service Organisation Agent for passenger and cargo air transportation, Leading Specialist in Certification, Licensing and Quality of the Management Staff, Novourengoy United Aviation Squadron.
Head of Aviation Marketing Department, Omsk Airport.
2014–2015
Manager for Customer Service Management and Mutual Settlements of the Airline Support Department, ZAO "Airports of Regions".
Deputy Director-General, Commercial Affairs, Omsk Airport.
Head of the affiliated branch — Head of complex (airport), Bovanenkovo affiliated branch, Gazpromavia Aviation Company Limited.